pageTop
Message from Management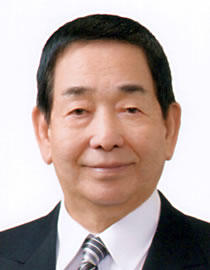 CEO
Yoshiaki Okitsu


I would like to express my deep appreciation for your untiring support for Iwai Cosmo Holdings, Inc.

Established in Osaka more than 100 years ago, Iwai Cosmo Securities Co.,Ltd. , that is our group core company, has been striving to become the most profitable retail brokerage house among 7 middle-sized tier securities companies in Japan.We deliver investment services that are designed to customers' life stage, investment purpose and experience.

As of March 2021, we are currently realizing ROE of 10.0%, and a current year dividend yield of above 6 %. Up to then we have been making profit for 34 consecutive quarters without any single red-inked quarter. and this trend is on-going. Our FY2020's financial statement shows that our client asset of foreign stocks has doubled since FY2019.


Investor Relations

Lynda Gratton, a professor at London Business School, described in her 2016 book, "The 100-year Life", that we need to carefully prepare for our upcoming life after retirement.

An aging society does not mean only an older aged population but also means less labor. Thus, increasing work efficiency is one of the requisite conditions for us today.

We believe that the employees are the key assets for the company. Through our gender diversity and leadership program, we will give more opportunities and responsibilities to female and younger employees who have not been provided with those before.

Also, in order to meet rapidly changing client needs, we have three types of sales channels; face-to-face investment consultation, call service, and on-line brokerage. We will continue to expand our product base for the clients' benefit and for coping with ever-changing market environments.

But more importantly, we should not deviate from our company's original philosophy; "Always stay with our clients" and "Contribute to the society though our financial services". We will endeavor to add value for our shareholders as well as for our clients and the society.